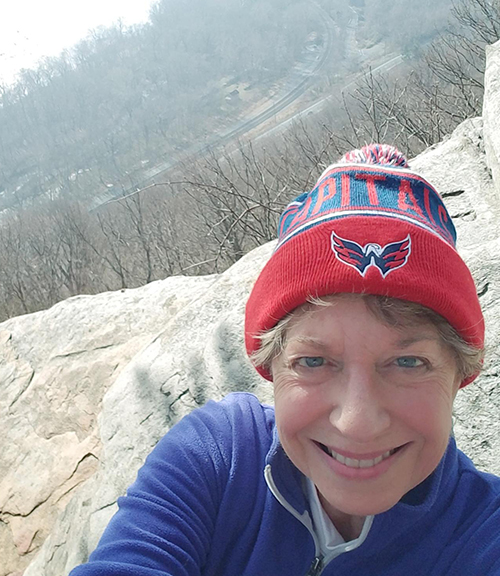 Board Members 
Patricia Weil Coates, President
The seed for the Umbrella Project was planted when Patricia was unable to find any grief programs for young people about the ages of her two children, then 17 and 22, when her husband, their dad, passed away in 2015. She was inspired to found the Umbrella Project after seeing how much daughter Eliane's Appalachian Trail thru-hike in 2016 helped in her grieving and healing process.
Patricia is a long-time communications and meetings professional, editor, and journalist, primarily in the aviation, travel and environmental sectors. Her work has appeared in The Washington Post, The New York Times, Frederick Magazine and numerous other publications. A pilot, she is a former executive at the Aircraft Owners and Pilots Association, and currently contributes to publications of the National Business Aviation Association. She loves to swim, cycle and hike, and has hiked Scotland's Rob Roy Way with Eliane.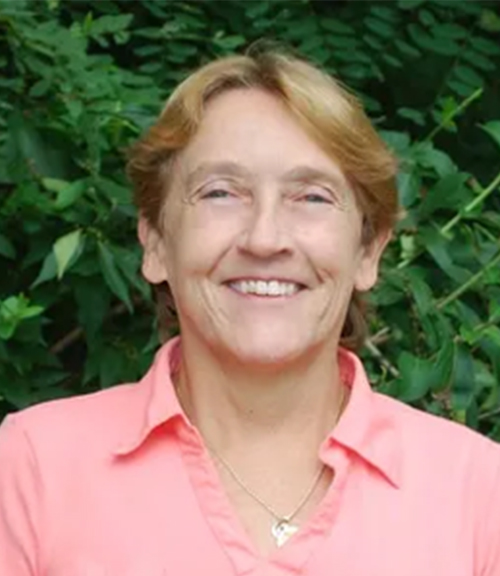 Linda Beckman, Chair, Wellness Committee
Linda is a Licensed Clinical Professional Counselor at Linganore Counseling and Wellness in New Market, MD. She has over 35 years of experience working with children, teen and adult clients dealing with grief, mental health and addiction issues. As a former grief counselor at both the Hospice of Frederick County and Washington County, MD, she has worked extensively with grieving clients who have lost loved ones, including losses from drug overdose, suicide, cancer, and more. Linda spent 14 years being involved with Camp Jamie, an overnight weekend grief camp for children 6-14 years old, as a volunteer "big buddy" and then a staff therapist. She also helped found a day grief camp for children and teens ages 6-17.
Linda has a Master's degree in Mental Health Counseling from McDaniel College and a Master's degree in Thanatology, as well as a Bachelor's degree in Psychology, from Hood College. Linda became involved with the Umbrella Project because of her belief that hiking in nature can help young adults learn coping strategies, build confidence, and improve self-esteem, which are all tools needed for a healthy grief journey. Linda lost her brother Michael to a car accident when he was 19 and she was 25 and believes that she would have been supported by a program like the Umbrella Project if it had been available. In addition to her duties as Secretary, she is chairperson of the Wellness committee.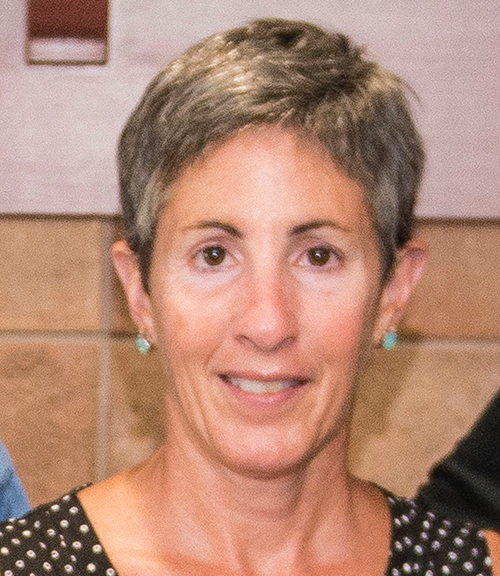 Regina Clark, Chair, Trip Committee
Regina has been a Registered Nurse for 39 years, and currently works part-time at the medically-supervised gym of the Frederick Health Hospital. She is CPR and ACLS certified and has her Wilderness First Responder and Wilderness First Aid certifications as well. She has hiked the entire Appalachian Trail as well as the Long Trail in New England, and is an ultra-runner, including 100-milers. She is an avid cyclist, fitness instructor, and certified yoga instructor.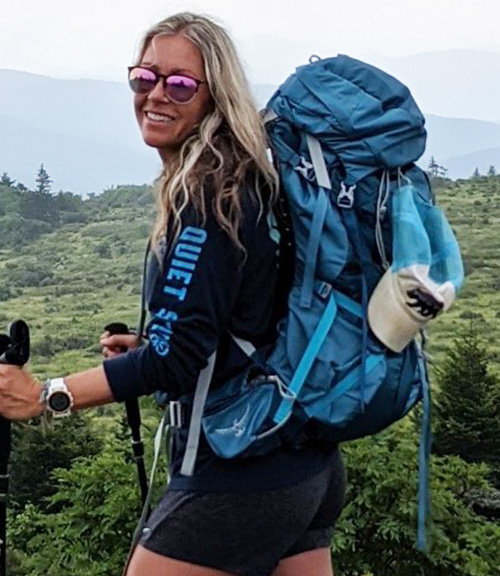 Julie Christiansen, Secretary
Julie is the Director of Operations & Account Management at ArachnidWorks and super proud mom of five (okay, four incredible humans and one amazing Golden Retriever). A firm believer that people cross your path for a reason, a friend connected her with the Umbrella Project and the mission resonated so deeply. Julie lost her sister when she was 20 and after many years of powering through life, has found peace, acceptance and fulfillment in exploring and hiking outdoors. Julie is certified in Outdoor Wilderness First Aid, has worn out countless pairs of hiking boots through miles and miles of adventures, and is preparing to section hike the Appalachian Trail.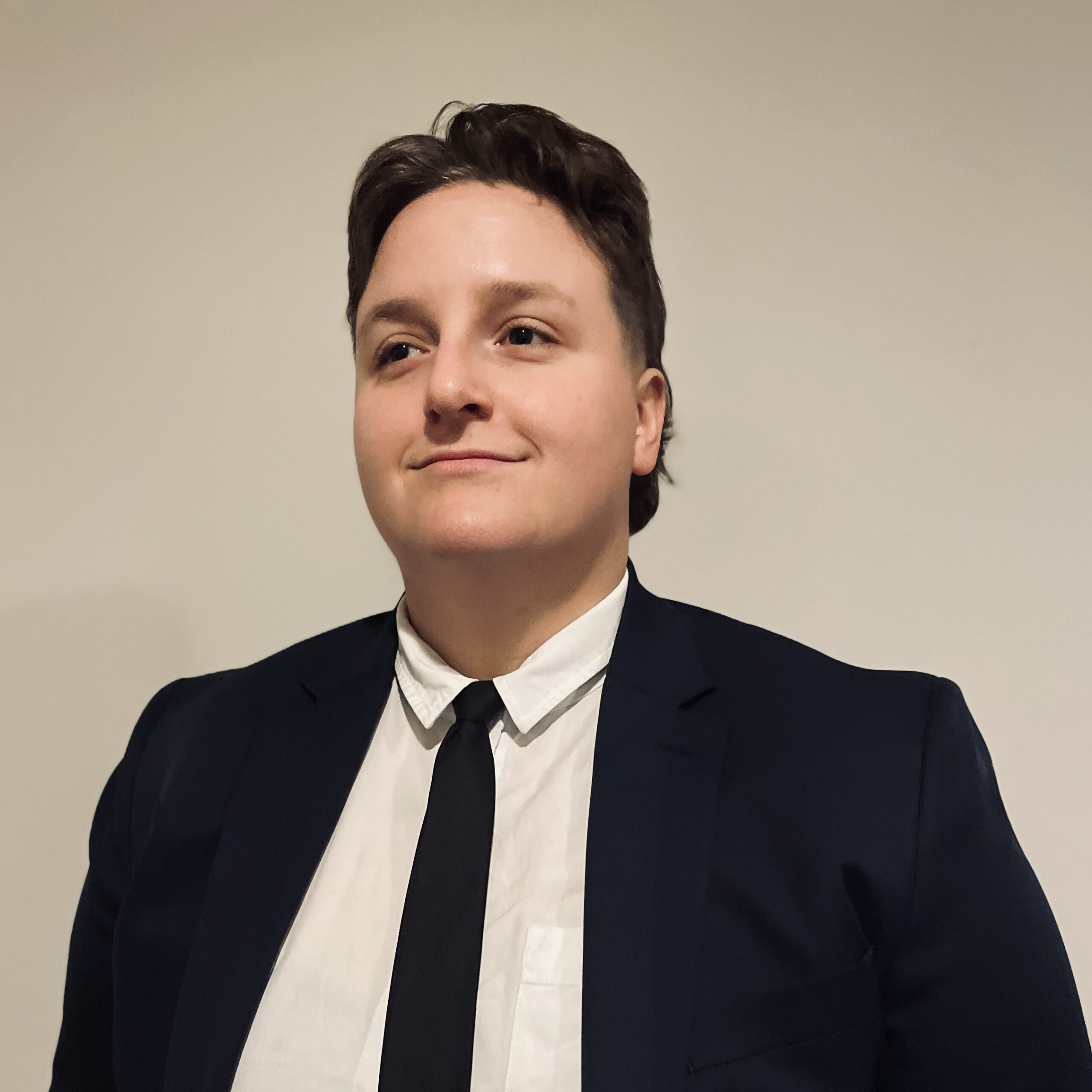 Aja Matlock
Aja is an Umbrella Project success story. She found community and healing on an Umbrella Project hike after losing her father to cancer when she was 27. She finds solace in being able to to share her experience with others to let them know they are not alone. Aja is a lover of all things outdoors, from camping to hiking to bushcraft. She has visited every state park in her home state of West Virginia and has a goal of visiting a federal or state park in every state. She is a Lead Utility Systems Repairer-Operator for a federal agency, as well as a former swimmer, softball player, rugby player, and little league coach.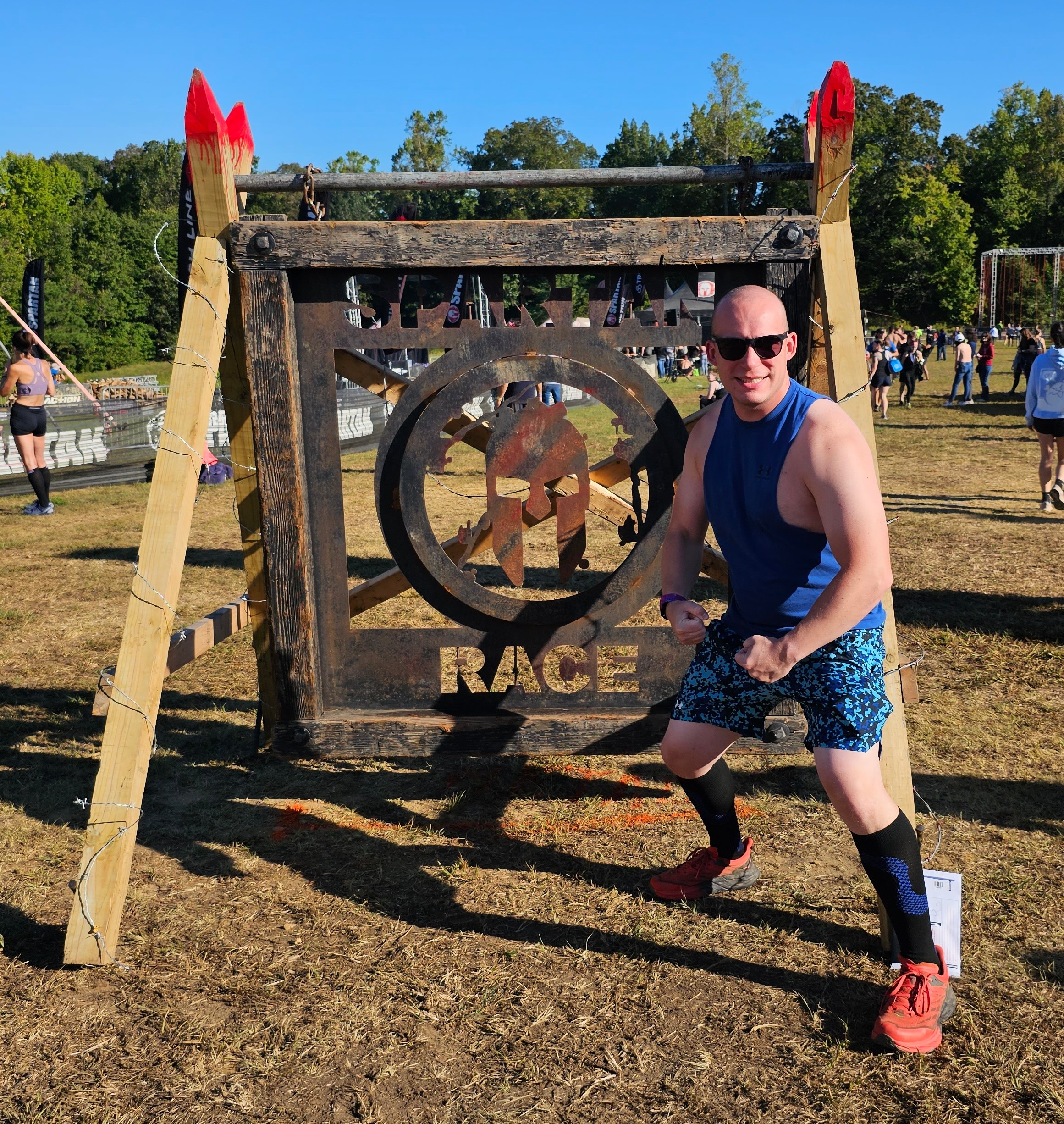 James Michael Roe 
James is a Religious Affairs Specialist with the U.S. Army, stationed at Fort Detrick, MD. He has recently completed his M.A. in Human Services Counseling-Life Coaching with Liberty University, and has a B.S. in Business-Human Resources Management from WGU. James has lived in Maryland since December 2022 and has completed multiple marches and races in that time, including the Frederick Running Festival half-marathon, the Norwegian Ruck March, the Savage Race, the Spartan Race, and more.
In his role as Religious Affairs Specialist, James counsels soldiers and provides religious support to all faiths and religious backgrounds. He is motivated to work with non-profits, volunteering with his local church, Frederick Food Bank, the Frederick Rescue Mission, Daybreak Adult Services, and at events on Fort Detrick in his time here. In the past, James has volunteered with Financial Beginnings, Junior Achievement, animal shelters, and SOLVE, conducting clean-ups in downtown Portland, OR.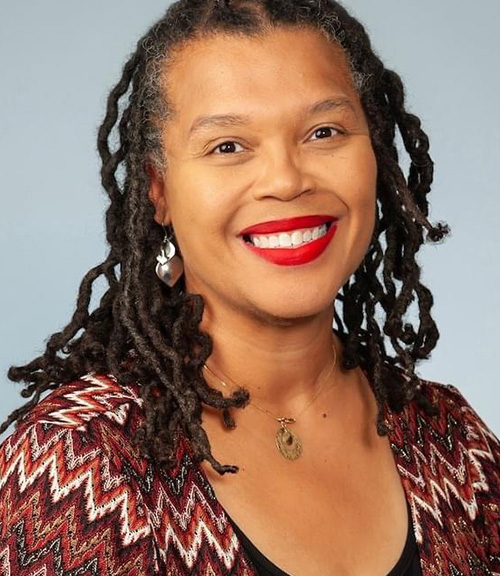 Sherrell Savage
Sherrell is the mother of three teenage boys, one of whom was an Umbrella Project participant in 2022. She was married to her late husband, Jerome, for 20 years. Sherrell is an ordained minister, certified yoga, Reiki, and sound healing practitioner. She currently works as the Director of Constituent Services for the 5th Councilmanic district in the city of Baltimore. She has served on multiple nonprofit community boards. She is also a member of Delta Sigma Theta Sorority, Inc. and is a member of GirlTrek, one of the largest nonprofit health organizations in the country.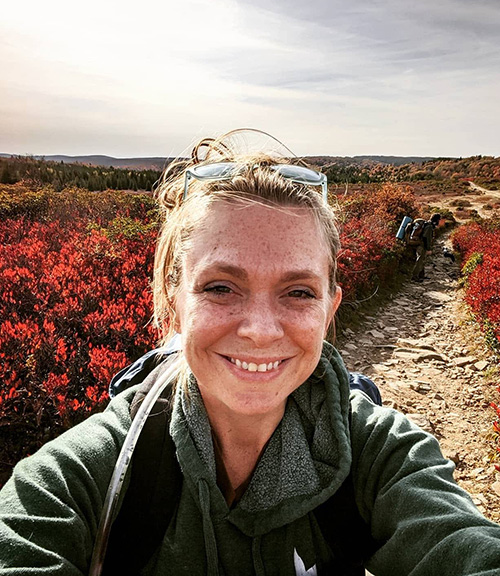 Kaili van Waveren
Kaili is the Executive Director of ThorpeWood, a 156-acre mountain property, nestled 1500 feet high in the Catoctin Mountains near Thurmont, Maryland. ThorpeWood nurtures therapeutic relationships with the natural world to promote empathy, wonder, and restoration. In pursuit of this mission, ThorpeWood delivers free nature and animal-based programming and shares its property with local nonprofits and educational groups, with a special emphasis on underserved populations.
Originally from California, Kaili first moved to Maryland to attend The Johns Hopkins University. She has lived in Frederick County for the past decade and received a Master's degree in thanatology from Hood College, where she later taught in the Department of Psychology and Counseling. Kaili has years of experience in end-of-life care and grief counseling, including running Camp Jamie – Frederick Health Hospice's camp for grieving children and adolescents.
Kaili's certifications and training include grief counseling, compassion fatigue. trauma, mindfulness, wilderness first aid, mental health first aid, and mindfulness-based ecotherapy. She is an avid marathoner and backpacker and can often be found in the woods.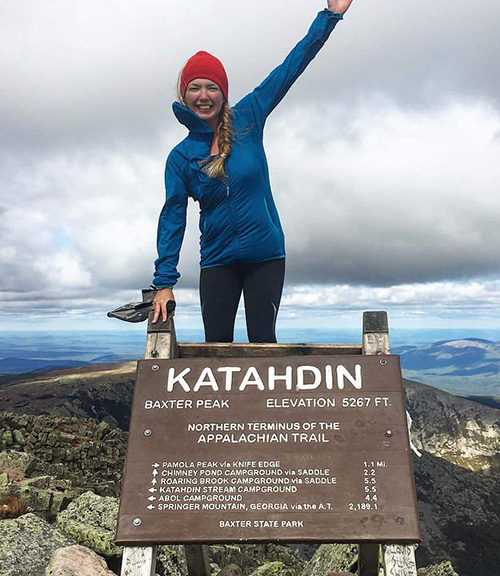 Other Team Members 
Eliane Coates
Eliane received her Master's degree in the Clinical Mental Health Program at Hood College and is a Licensed Graduate Professional Counselor (LGPC). She counseled students at Mount St. Mary's University during her graduate studies and worked for several years in the camping department at REI. She attended UNC Asheville in North Carolina for her undergraduate degree, which is where her love for hiking began. In 2016, Eliane completed an entire thru-hike of the Appalachian Trail from Georgia to Maine and remains an avid hiker. Eliane is excited about the Umbrella Project so she can further share her passion for hiking and the Appalachian Trail with others.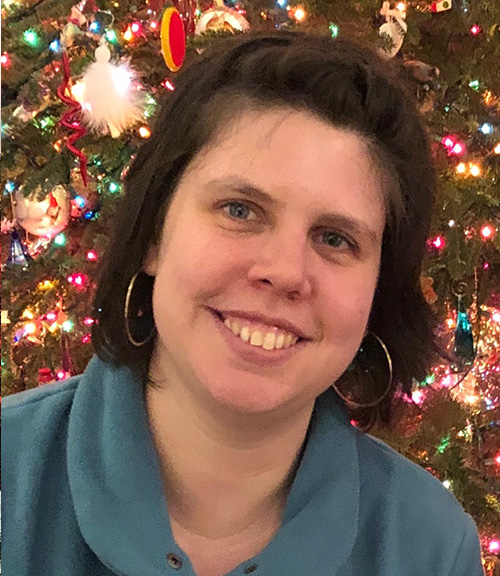 Mackenzie Fritz
Mackenzie is a crisis specialist at the Mental Health Association of Frederick County, MD. She helps individuals find a solution to the crisis they are facing, such as loss/grief, safety concerns in the home, and more. She enjoys helping others by giving them the tools and resources that help improve their well-being. Mackenzie earned her Master's Degree in Clinical Mental Health Counseling at Hood College. Since childhood, she was taught the importance and value of volunteering and helping others in the community.  When she is not volunteering, she loves to travel and do photography, as well as spending quality time with her family. She strongly believes in the mission and need for the Umbrella Project, and serves as the chairperson of the Community Outreach subcommittee.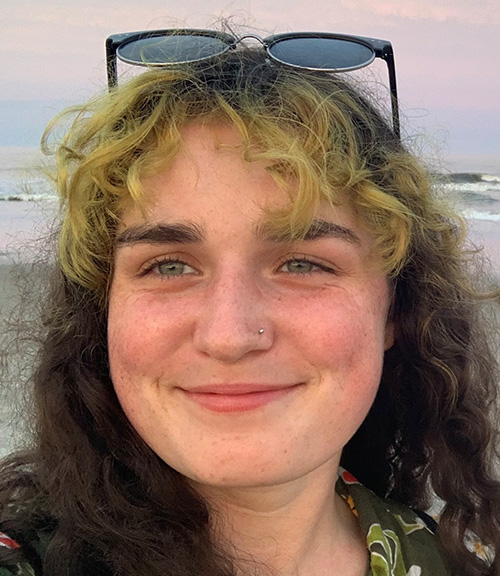 Kate Jacobsen
Kate is an artist, nature lover, and bookworm. She began volunteering with the Umbrella Project in May 2021 and currently helps with social media and marketing. Having lost her mother to cancer in 2019, she hopes to help other young adults navigate and process grief, as well as form connections with those who understand. While not much of a hiker herself, she comes from a family of hikers and has found a love and appreciation for nature and its healing potential. Her dad Tim is also an Umbrella Project volunteer.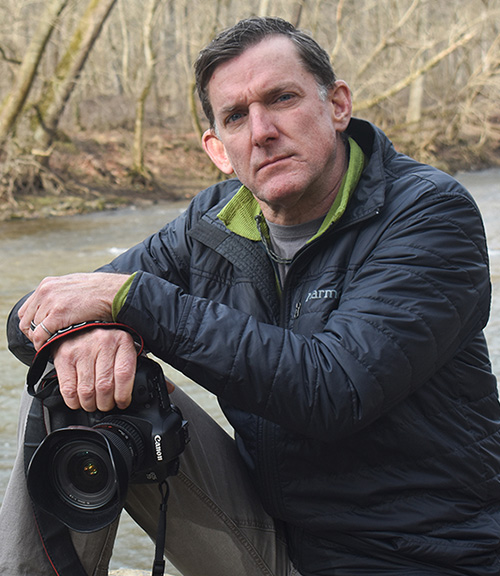 Tim Jacobsen
Tim is a multi-media freelance photojournalist, college lecturer, and coordinator of Hood College Broadcasting Studios. He has been a professional photographer for 32 years and his work has been displayed in a wide variety of publications, including The Washington Post, USA Today, Associated Press, Garrett County Tourism and American Style magazine, as well as numerous other regional and national publications. He is an avid hiker, cyclist, and canoeist and has enjoyed being a soccer coach. His children were the age of Umbrella Project participants when his wife passed away from cancer in 2019.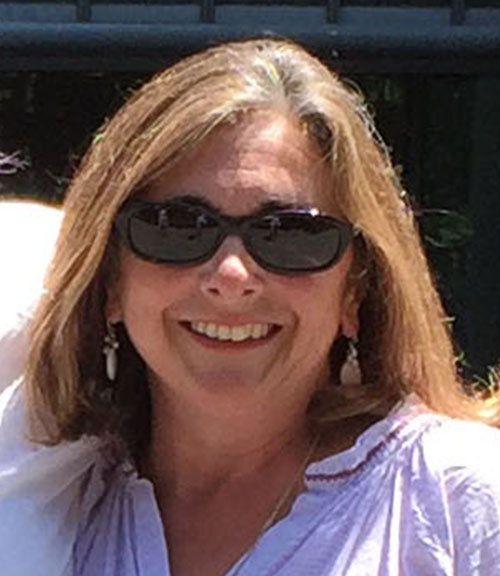 Betsy Maymon
Betsy is owner and principal of the graphic design firm B Maymon Design. After graduating from the Rhode Island School of Design, she worked as a graphic designer in design firms and corporate communications before opening her own company. Betsy has worked over the years for a wide range of clients, including Smithsonian Journeys, Academic Travel Abroad, and Meritus Health, western Maryland's largest regional hospital. She is proud to have created the Umbrella Project's logo, website and marketing materials and believes strongly in the mission and need for the Umbrella Project.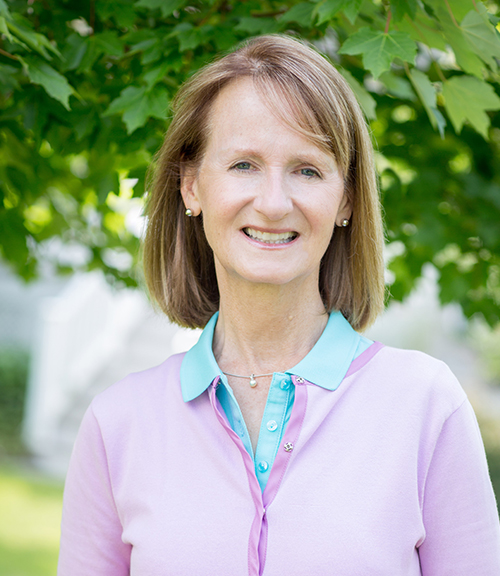 Jeanne Russell
Jeanne is a trained Life Coach and founder of Wholistic Growth, LLC. She provides services to individuals and families in areas such as: health and wellbeing, grieving and loss, spirituality and growth, life changes, and personal/professional relationships. Prior to coaching Jeanne enjoyed a career in Marketing/Public Relations, mostly in the not-for-profit human service field. She earned her Bachelor of Arts degree at the University of Maryland, and has enjoyed over 30 years volunteering in her community. An outdoor enthusiast, Jeanne has hiked sections of the AT in Virginia, West Virginia, Maryland, and Pennsylvania. Most memorable hike for her was completing the entire circuit of Old Rag Mountain in Shenandoah National Park. Jeanne believes we all have shared life stories that connect us, on a special level, to The Umbrella's Project's mission.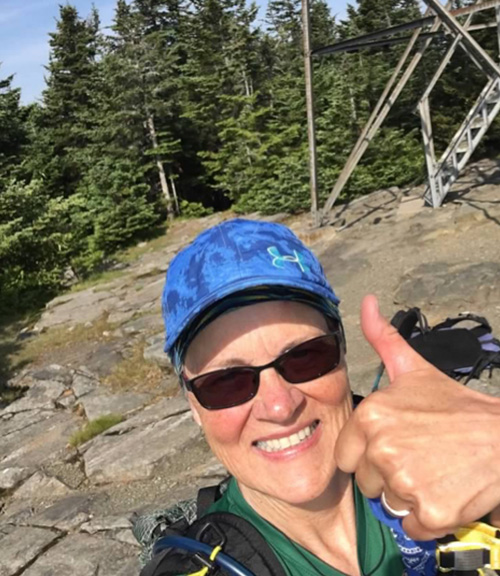 Dottie Rust
Dottie works part-time as an ASL interpreter for the Frederick County (MD) Public Schools and is a retired teacher at the Maryland School for the Deaf in Frederick. She has section-hiked the entire Appalachian Trail and last year hiked the Long Trail in Vermont. She has summited all of the 67 peaks in New England that are above 4,000 feet and recently hiked the entire 96 mile West Highland Way in Scotland. Some of her other activities include swimming, cycling, weight lifting and canoe camping. She is a volunteer with the Appalachian Trail Conservancy in Harpers Ferry, WV and has presented at the ATC's annual Flip Flop Festival about how to dehydrate food for hiking. She is certified in Wilderness First Aid.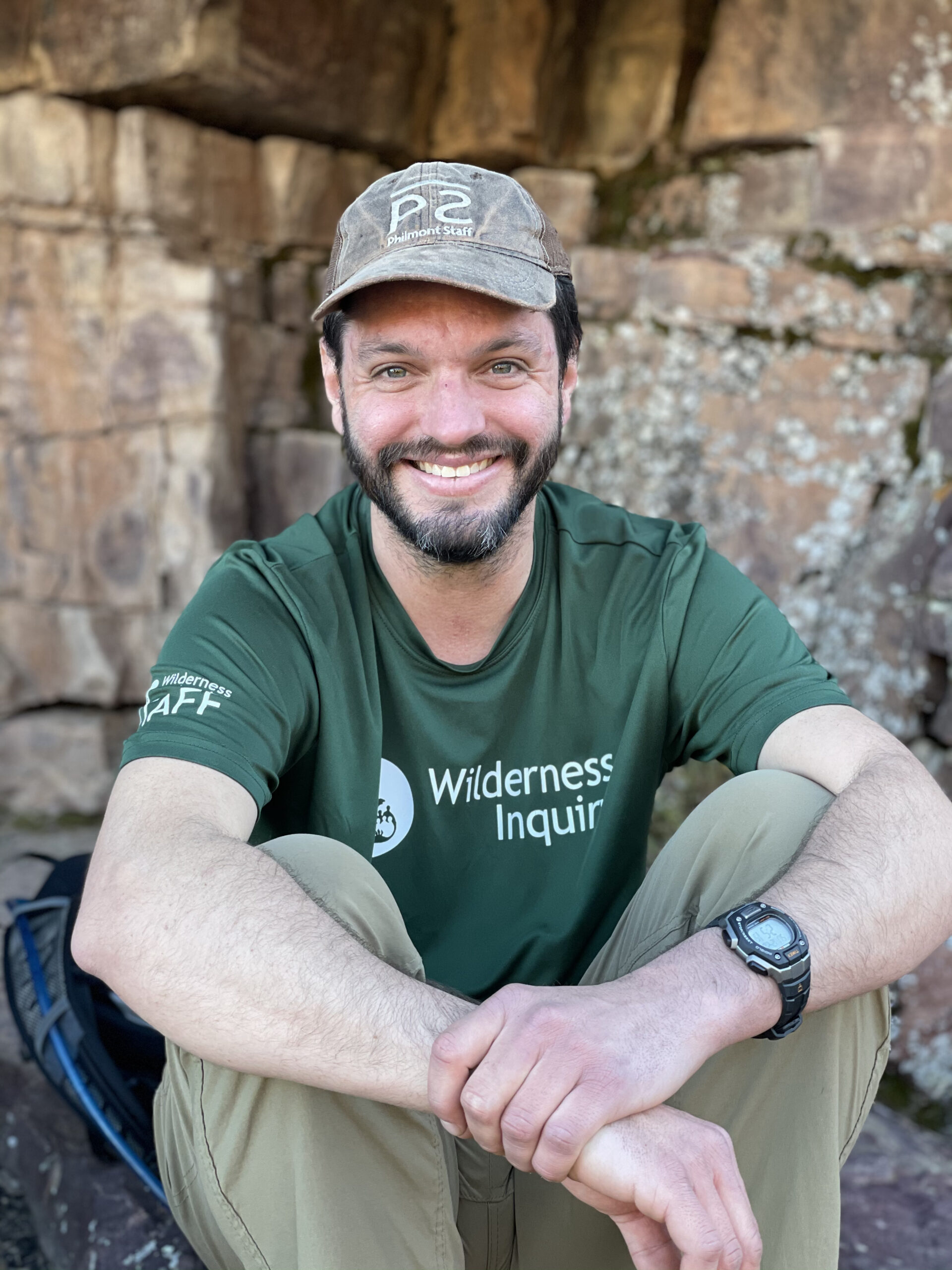 Alex Smith
Alex is a life-long outdoorsman with worldwide backpacking experience, including the Appalachian Mountains, the Rocky Mountains, Patagonia, the Alps, New Zealand, the volcanoes of Central America and the Trans-Mexican Volcanic Belt. His educational experience includes teaching elementary school science for two years in Nicaragua as a Peace Corps volunteer and leading three-week long educational backpacking trips at Philmont Scout Ranch, which focuses on conservation and leadership skills. He also worked as an Outward Bound Instructor, leading students aged 12–16 on multi-day backpacking, canoeing and sea kayaking trips, teaching outdoor skills and a curriculum based on leadership, compassion, teamwork, empathy and grit. He is certified as a Wilderness First Responder, which includes CPR certification, and is a Leave No Trace Master Educator. He currently works for the DC Department of Transportation.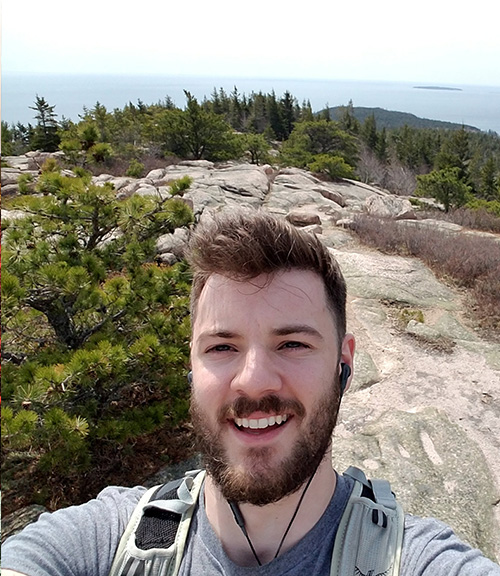 AJ Wright
AJ is a Behavior Analyst at the Maryland School for the Blind and it has been his privilege working with students who possess unique learning needs. Outside of his professional life, AJ has found inspiration and solace in the outdoors by thru-hiking the Pacific Crest Trail and Colorado Trail.